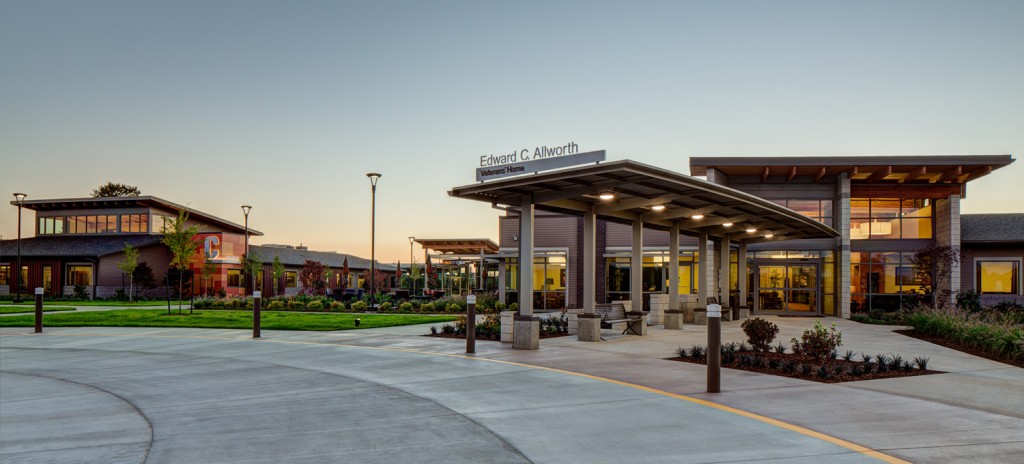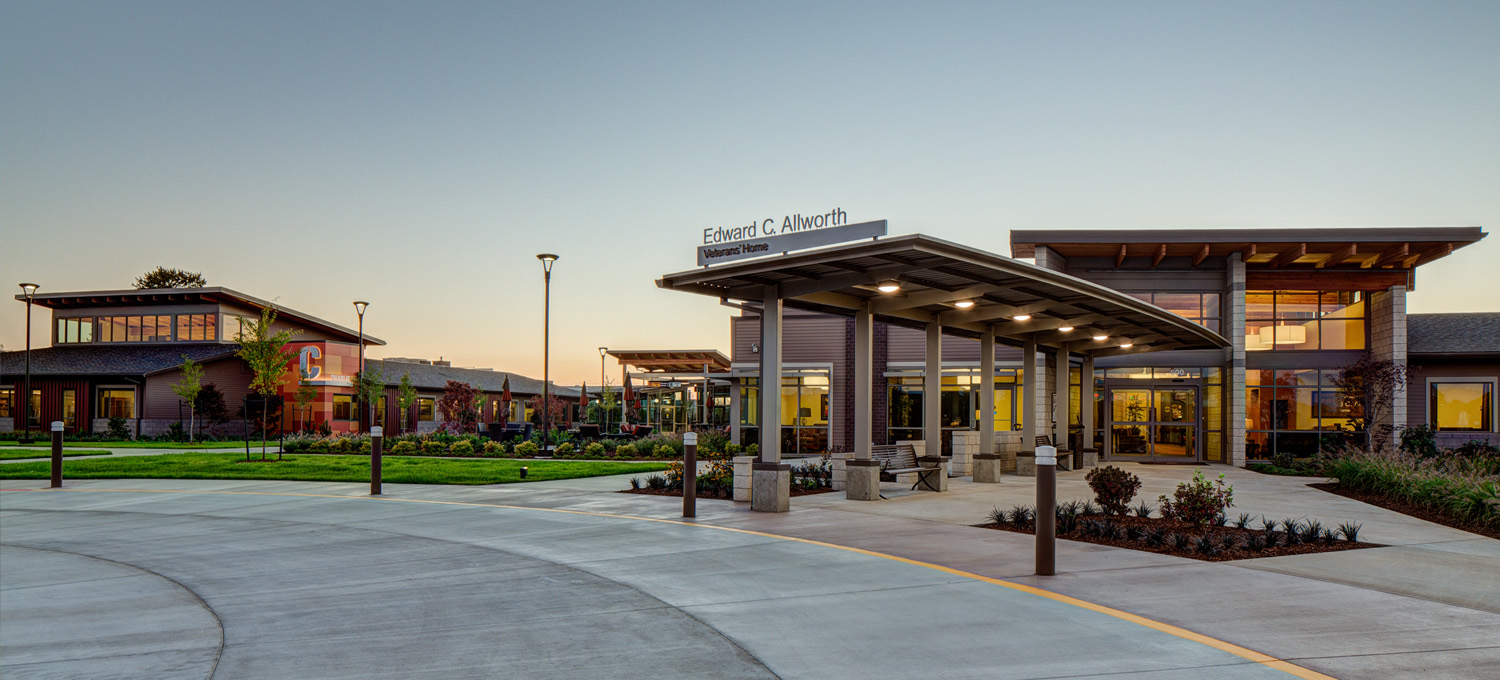 Mechanical, Electrical, and Plumbing design for a new 154-bed skilled nursing facility, including SEED study.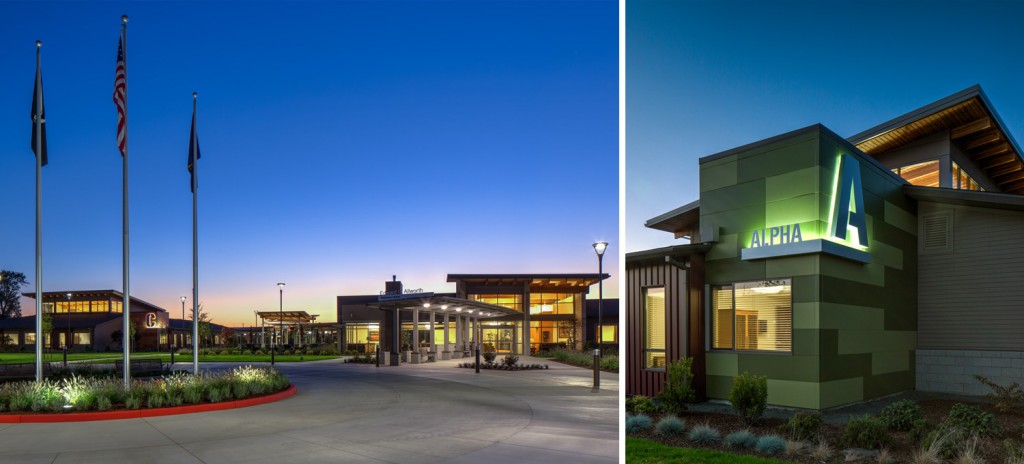 Set within a 12-acre campus environment that emphasizes independence and interpersonal connections.
This park-like campus contains four "neighborhoods," clusters of small residential buildings connected by a spine of shared program space.
A central community building contains all administration offices, as well as a bistro, a physical therapy center, a large activity room and adjacent lounge, a chapel and library, staff lounges and lockers.