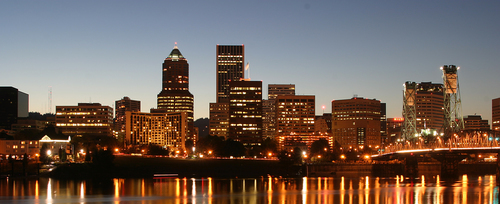 MFIA Inc. Consulting Engineers, located in Portland, Oregon, is a mechanical, electrical, and plumbing consulting engineering firm which has provided continuous, on-going engineering services since 1945. Over the years, our broad client base has grown to include architects, engineers, contractors, and property owners who are involved in many fields including government, industry, commerce, retail, health care, research, education, multi-use, multi-family, and transportation.
MFIA's foundation of experience has earned our reputation for innovative technical excellence and cost-conscious design. We are known for our willingness to work cooperatively and in our responsiveness to project-related issues. We pride ourselves in our great relationships with our clients, and work hard to maintain them.
MFIA is committed to providing design for high-quality, sustainable, energy-efficient systems and buildings. Our involvement in green building projects is tailored to our clients' needs, and vary from taking concepts from LEED or the G-Rated Building Program to full LEED accredited projects with documentation service provided in-house. MFIA is also an Energy Trust of Oregon design ally.