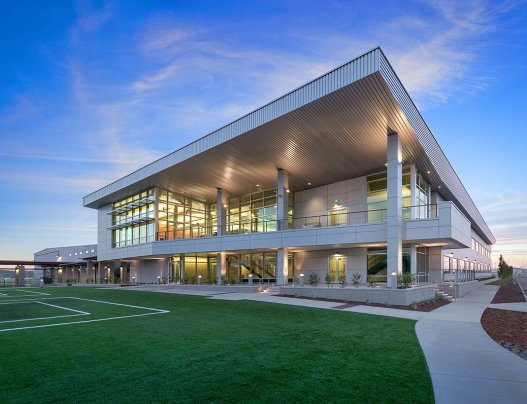 Mechanical, Electrical, and Plumbing design for this new facility that has offices and support spaces for up to 150 engineers and a call center for more than 200 staff.
Two-story skylit spaces in the center of the building support collaboration and fill the building with daylight.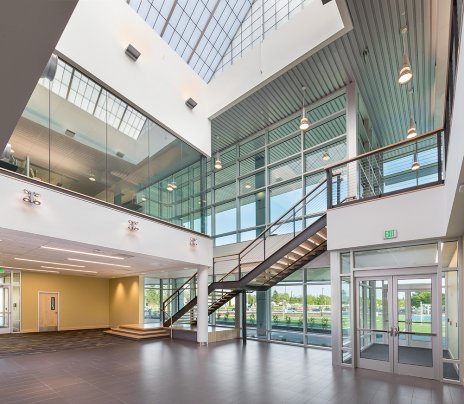 Situated around a newly-designed sports field, the building creates a cohesive campus supportive of Garmin's goal of providing a dynamic and innovative work environment.
The building features 100% LED interior and exterior lighting.
State-of-the-art digital lighting controls interconnected with common CAT5 data cabling were utilized for occupancy sensing, manual dimming, and automatic daylight dimming, as well as being integrated with the building's Energy Management System for nighttime sweeps.
A 300 kW diesel generator provides code-required emergency backup as well as owner-requested standby backup.